Bob Arlotta
Owner/Master Technician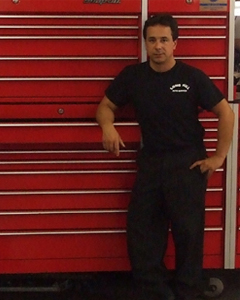 Has been running and working at Long Hill Auto Service since 1986, and has been working in the Automotive field since 1980. Graduated with honors from the Lincoln Technical Institute.
2008 Nation Wide NAPA ASE technician of the year
NAPA/ASE Technician of the Year 2001 - 2007
Member of the Board of Directors for the Vehicle Maintenance Commission
Graduate of General Motors Training Program
3 years General Motors experience
MAC Certified in Auto Air Conditioning
New Jersey State Certified to Perform State Inspection
4 Time Specialist:
Advanced Level Specialist
Under car Specialist
Alternate Fuel Specialist
Parts Specialist
3 Time Master:
Master Automotive
Master School Bus
Master Medium/Heavy Truck
31 ASE Certifications: Automotive (A1 - A9):
A1 - Engine Repair
A2 - Automatic Transmission/Transaxle
A3 - Manual Drive Train and Axles
A4 - Suspension and Steering
A5 - Brakes
A6 - Electrical/Electronic Systems
A7 - Heating and Air Conditioning
A8 - Engine Performance
A9 - Light Vehicle Diesel
Consultant: (C1)
C1 - Automotive Service Consultant
Fuels (F1):
F1 - Light Vehicle Compressed Natural Gas
Advanced Electronics (L1 - L2):
L1 - Automobile Advanced Engine Performance Specialist
L2 - Electronic Diesel Engine Diagnosis Specialist
Parts (P1 - P2):
P1 - Med/Hvy Dealership Parts Specialist
P2 - Automobile Parts Specialist
School Bus (S1 - S7):
S1 - Body Systems and Special Equipment
S2 - Diesel Engines
S3 - Drive Train
S4 - Brakes
S5 - Suspension and Steering
S6 - Electrical/Electronic Systems
S7 - Air Conditioning Systems and Controls
Truck (T1 - T8):
T1 - Gasoline Engines
T2 - Diesel Engines
T3 - Drive Train
T4 - Brakes
T5 - Suspension and Steering
T6 - Electrical/Electronic Systems
T7 - Heating, Ventilation and A/C
T8 - Preventative Maintenance Inspection
Exhaust (X1):
X1 - Exhaust System Specialist
Shawn Antoine
Technician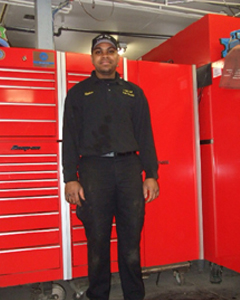 Has been working at Long Hill Auto Service since 2006.
Graduated from Lincoln Technical Institute in 2003
ASE Master Certification
NJ Emission Repair Technician
ASE certified in the following fields:
Brakes
Electrical
Steering and Suspension
Automatic Transmissions
Manual Transmissions and Drivetrain
Advanced engine performance
Engine Repair
Auto Transmission/Trans Axel
Electrical/Electronic Systems
Heating and Air Conditioning
Engine Performance
Light Vehicle Diesel Engines
Medium/Heavy Duty Truck Tech
Gasoline Engines
Diesel Engines
Electrical/Electronic System
Master Hybrid
Engine Repair
MAC Certified A/C Technician
AAMCO Certified Master Technician
4x4 and Differential Specialist
Nick Arlotta
UPDATE: Our Resident Success Story!!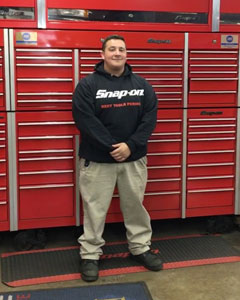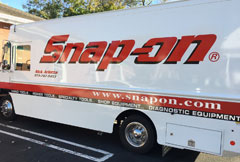 Nick has now graduated from Rider University with a degree in business and went on to Snap-On training. He graduated from Snap-On training in October of 2016, and has purchased his own franchise in November of 2016. We are very proud to say he is now our Snap-On dealer, as well as the dealer for most of the shops in our surrounding area.
PAST POSITION - Apprentice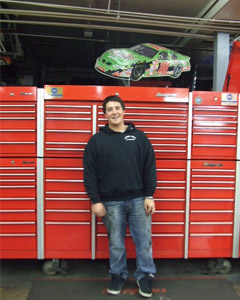 Attending Rider University majoring in Business. After graduating college he will be attending Snap-On institute of Automotive Tool and Equipment Technology, to hopefully own his own franchise. He will be providing service to our techs at Long Hill Auto with the tools and equipment to service cars and trucks that come into Long Hill Auto Service along with shops and dealers in the area.
Vincent Arlotta
Technician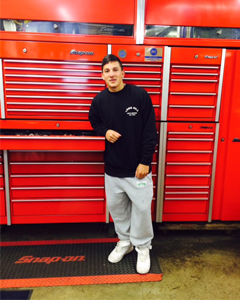 Currently attending Rider University and working part-time as a Technician at Long Hill Auto. Vincent plans on graduating Rider University with a major in business and a minor in Prelaw. Upon graduation he then plans on receiving Automotive training at Lincoln Technical Institute to some day work in some aspect of the Automotive Industry, either on the technical or legal end.
Gabrielle Arlotta
Bookkeeper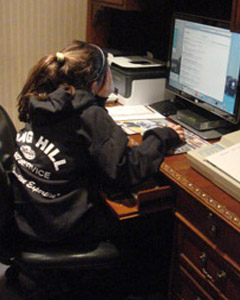 Is currently attending Fairfield University pursuing a career in journalism, while working part time as the bookkeeper for Long Hill Auto Service. She was an apprentice at Long Hill Auto in her younger days as she knows the working environment because she did some light repair as an apprentice at that time.
Warren Vetter
Consultation Manager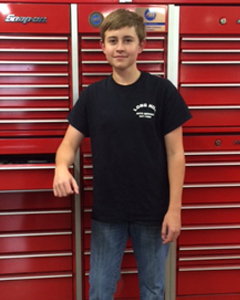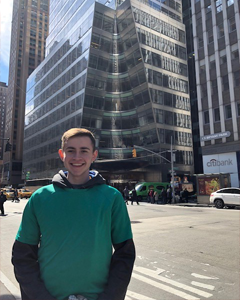 Warren Vetter is the consultation manager and helps out from school while he attends Seton Hall University. He places stock orders and does off site activities while away at school. He jumps right back in to his position when he returns back home for any reason. His position is to help the technicians keep the shop clean and organized so the technicians can repair the vehicles more efficiently, and the shelves are well stocked. He is an important part of the Swiss watch mentality of the shop to keep things moving and organized.
Klay Vetter
Senior Property Manager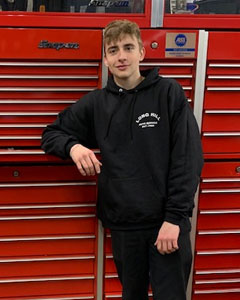 Assistant Property Manager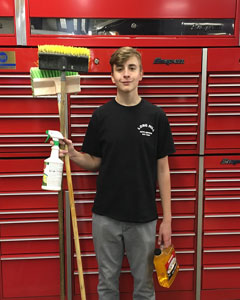 Klay has taken over his brother Warren's position as Senior Property Manager. He has been a major asset to the company, his extensive experience and knowledge of the position makes him extremely productive. He has been part of the Long Hill team since he was a young child, and it has been a pleasure to see him grow with our company.
Ryan Humes
Senior Technician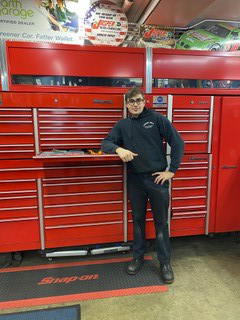 Ryan is currently studying Automotive Technology at UTI after graduating from Passaic Valley high school. He has been apprenticing here since high school and is working his way up to become a seasoned technician.
Guillermo Quizphe
Senior Technician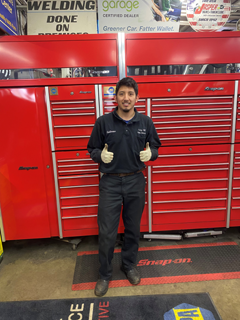 Dylan Palmarozzo
Junior Technician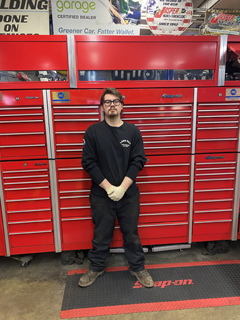 Dylan graduated from Lincoln Tech back in 2018 after studying the basics of being a Diesel Mechanic.
Reviews
In short, Long Hill Auto in Millington is the tops! Due to some forgetfulness about bringing an electric car adapter, Long Hill readily agreed to allow several hours of charging at their facility. Moreover, while dropping off the electric car, a gas version had tires severely low on air. Despite their full work load for the day, they took the time to check the car's computer generated TPMS and reset the "low pressure" code. The final piece de resistance was the addition of a small but useful bottle opener on the key chain with their name and phone number. And everyone could not have been more helpful or pleasant!! Give them your business; you will be glad you did! I am!

PJC, 11/09/2023

I am so grateful to Bob and Dylan at Long Hill Auto Service. As they were closing up for the Saturday, we pulled in because the undercarriage of our car popped earlier on the highway. They fixed it in a jiffy, gratis, and sent us on our merry way. If Bob had a shop in the city, he would be our go-to guy - super clean shop, polite guys, the kind of old school service you rarely see these days. ??????

Amy Vickers, 10/28/2023

They were incredibly helpful ? we had an emergency issue and they fixed it right away, on a Saturday at 5pm. We are so grateful, excellent service!

Norene Leddy, 10/28/2023