$5.00 Off Any Wheel Alignment!
Offers Cannot Be Combined.
MUST PRESENT COUPON
PRIOR TO SERVICE.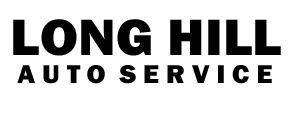 Buy One Shock or Strut Get the 2nd Half Off!
Offers Cannot Be Combined.
MUST PRESENT COUPON
PRIOR TO SERVICE.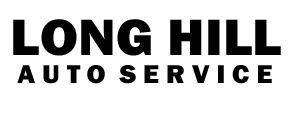 Auto Repair Coupons, Rebates & Offers


Check our coupons page and follow our tips below to help you save money on the cost of car repairs and maintenance.
Schedule a regular oil change at Long Hill Auto Service in Millington. It is the key to easy car maintenance and eliminating expensive engine repairs down the road.
Pay attention to the "service light" warnings on your dashboard. Responding quickly to a service light is often easy and affordable but ignoring a service light can greatly increase the cost of future car repairs.
Get to know your owner's manual. It is time well spent. The owner's manual contains valuable tips for keeping the cost of car maintenance and service affordable.
Discuss the details of needed auto repairs with your mechanic.
Call Long Hill Auto Service in Millington at 908-647-7984 for Coupons, Rebates, and Offers and keep your auto repair costs low!
Reviews
Many thanks to Bob and his staff for rescuing us without an appointment and fixing our air conditioner on a hot Saturday afternoon. They are accommodating, kind, professional and prompt. The shop is notably clean and orderly. First rate business!

Lou Guill, 05/22/2022

Got a flat on the way home from work, called Long Hill Auto Service just before they closed for the day and they squeezed me in, two tires mounted and balanced in under 20 minutes. I would have been stuck the next morning for work, so many thanks to these great, helpful guys!

Ricky Carlo, 06/01/2021

Long Hill Auto is BY FAR the best car repair experience I've ever had- and I've had MANY...This shop is the classiest act going! You will not find an Owner like Bob who takes more pride in his business and his work. As if the incredible service wasn't enough, the prices for all work done were fair and reasonable. Save your money at the dealership and take your car or truck somewhere much better, Long Hill. I will not be taking my car anywhere else ever again. From regular maintenance, to pesky issues, Bob and the team at Long Hill will always have my business for as long as I'm driving!

Kristen I.