Repair Paint & Refinishing

For all of your repair paint and refinishing needs, please visit our neighbor Millington Auto Body.

Our repair paint & refinishing services include:
Paintless Dent Removal
Pin Striping
Windshield
Windshield Replacement Questions and Answers
Q: What are the dos and don'ts after windshield replacement?
A: To ensure the best results from your windshield replacement there are several things you should do. Allow the adhesive to cure and wait at least an hour to drive the vehicle. If you can, leave a window cracked open for the first day or two to alleviate any pressure. Leave the new retention tape in place. Avoid extreme temperature or pressure changes including car washes and power washers. But most importantly, follow any and all recommendations given to you by the person who replaced your windshield.
Q: Do you need to calibrate windshield cameras and laser sensors after windshield replacement?
A: An auto glass installer can replace a windshield, snap the camera back into place, and the vehicle will run, but it will not be accurate without calibration. Accurate calibration is necessary and should be done by a professional to ensure the safety features of the vehicle operate properly.
To learn more about our Paint & Refinishing services, call us at 908-647-7984 or request a quote by clicking below:
Request Quote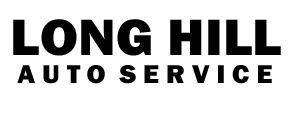 Auto Body & Refinishing Services
06/06/2023
Took care of a small trim piece on my 2015 Ford Fusion. My dealer wanted to replace the piece, replace the bumper and repaint everything. Al and two of his guys had the original reconnected in twenty minutes. Great job guys.
Discover More About Custom Repair Services At Long Hill Auto Service in Millington

Car Care: Auto Maintenance Services
Auto Electronics Repair
Reviews
In short, Long Hill Auto in Millington is the tops! Due to some forgetfulness about bringing an electric car adapter, Long Hill readily agreed to allow several hours of charging at their facility. Moreover, while dropping off the electric car, a gas version had tires severely low on air. Despite their full work load for the day, they took the time to check the car's computer generated TPMS and reset the "low pressure" code. The final piece de resistance was the addition of a small but useful bottle opener on the key chain with their name and phone number. And everyone could not have been more helpful or pleasant!! Give them your business; you will be glad you did! I am!

PJC, 11/09/2023

I am so grateful to Bob and Dylan at Long Hill Auto Service. As they were closing up for the Saturday, we pulled in because the undercarriage of our car popped earlier on the highway. They fixed it in a jiffy, gratis, and sent us on our merry way. If Bob had a shop in the city, he would be our go-to guy - super clean shop, polite guys, the kind of old school service you rarely see these days. ??????

Amy Vickers, 10/28/2023

They were incredibly helpful ? we had an emergency issue and they fixed it right away, on a Saturday at 5pm. We are so grateful, excellent service!

Norene Leddy, 10/28/2023